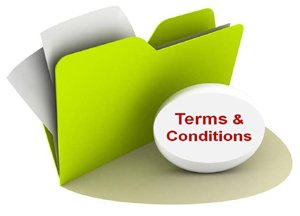 Lasani Manufacturing & Trading Co.
Manufacturer & Exporters of Surgical Supplies
Harar, Wazirabad Road ,
Sialkot , Pakistan
Tel: 0092-52-4297231
Fax: 0092-52-4268544
E-mail: lmt.surgical@gmail.com
URL: www.lasani-surgical.com
Terms and Conditions
Prices
Prices quoted are ex-works Mumbai
Prices are subject to change without notifications
Packing & Freight costs are additional
Quotations are valid for 30 days
Damages/Loss
Claims for non-delivery, damages/breakages in transit etc.be made within 10 days of invoice date of arrival at destination (Foreign)
Amendments & Cancellations
Amendments and cancellations can only be accepted with prior consent of LMTCO.
Terms of Payment
Payments in advance 100% through Wire Transfer (Foreign).
Goods remain property of LMTCO until the payment is received in full.

Warranty
All products warranty for 6 months (apart from instruments of single use) against faults arising from Faulty Workmanship or Materials; this excludes accidental damage; misuse and fair wear & tear.
To obtain warranty services, please return the complete product to LMTCO with all shipping charges pre-paid, the goods should accompany with written explanation of the claimed fault.
Delivery
Delivery times on receipt of order may vary (on quantity of stocks available)
Deliveries from the stock wherever possible although in the event of limited supply/stock of an item part

Deliveries/partial shipment dispatch.
Please indicate on your order if you do not wish to receive part deliveries

Description and Specifications
Description and Specifications are subject to change without notification
Please contact us if you have questions or would like to request a catalog of our products.