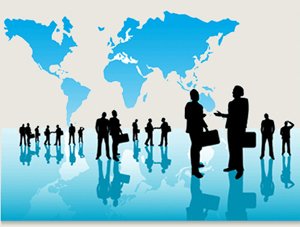 Lasani Manufacturing & Trading Co.
Manufacturer & Exporters of Surgical Supplies
Harar, Wazirabad Road ,
Sialkot , Pakistan
Tel: 0092-52-4297231
Fax: 0092-52-4268544
E-mail: lmt.surgical@gmail.com
trade@lasani-surgical.com
URL: www.lasani-surgical.com
About Us.
Lasani-surgical.com is managed & operated by Lasani Manufacturing & Trading Co. formaly known as as LMTCO. LMTCO develops, manufactures, markets and distributes high quality specialty surgical products worldwide. Our focus is on Needle Holdrs , Scissors, Thumb & Homostatic Forceps Used for General Surgery, Micro Surgey, Cardioa Vascular Surgery.
LMTCO was founded in 2012 with the idea that a small, entrepreneurial company best suited to provide best quality surgical products. We focus completely on high quality instruments that no one can duplicate.
Our manufacturing facility is located in world renowned historical city, Sialkot Which is very popular for is surgical productds wirdwide. Manufacturing processes for all products are conducted in our state of the art factory, in compliance with all relevant ISO and FDA good manufacturing practices. We conduct all operations in our facility from scratch to worldwide shipping .
Our Mission
Create and deliver innovative healthcare solutions, developed in collaboration with medical professionals, which enhance the quality of life for patients and improve outcomes for our customers and our shareholders.

Our Goal
Become the leading global healthcare products company by creating innovative medical solutions for better patient outcomes and delivering value through clinical leadership and excellence in everything we do.
Infrastructure.
We are adequately equipped to meet the ever growing demands of the client with ease. We have a well equipped manufacturing unit of ophthalmic surgical instruments and other surgical instruments capable of executing bulk orders efficiently. We use high quality steel of the following grades to manufacture our products which are: 420, 410, 304, 316. The machines that we use to create our superior range of ophthalmic surgical instruments and surgical instruments are: Lathe, milling machine and surface grinders for manufacturing and profile projector and microscopes for testing.
Please contact us if you have questions or would like to request a catalog of our products.